Saugnac.app the application
for managing Saugnac gauge measurements
The Saugnac web application, which is completely free with no limitations, is available on PC or smartphone from https://saugnac.app for all new gauges with a QR code. All our gauges are now supplied with a unique QR code.
Identify each gauge and its measurements with its

unique QR code

Automatically read the measurements

of the G1, G1.1 and G1.2 gauges
Save the measurements in your account
Retrieve temperature and humidity using geolocation
Calculate measurements with temperature expansion

Working together

on the same gauge
Managing alert thresholds
Classify the gauges by location and

locate them on a map

Download data

in Excel format

Automatically display graphics

Share data

with others without an account

Access the application from your

PC

or

smartphone
Adding measurements without a connection in offline mode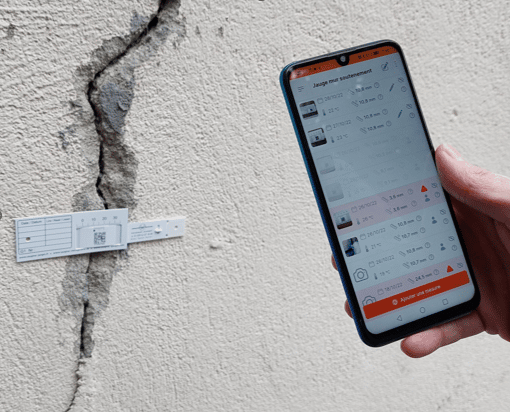 This application is a service provided with the purchase of Saugnac gauges without any limitation on the number of gauges, users or features! The application only works with Saugnac gauges that have a QR code.
Getting started
Free sign up directly by clicking on the link https://saugnac.app/register
Create a location:

Select "My places" in the menu
Click on "Add a place" button

Add a gauge :

Select the created place
Click on "Add a gauge"
Scan the QR code on the gauge or manually enter its ID

Add your first measure
It's quick and easy! If you have any questions or would like to know more about the features, you can find more information below.