After 15 years as a concrete engineer working for various companies: – In 1972, Janpierre Saugnac opened a construction technical consulting firm (EUREX, renamed EURISK in 1994)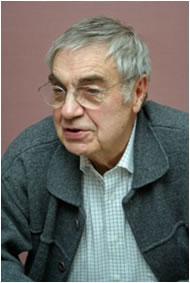 In his expert assessments, Janpierre Saugnac was rapidly faced with structural cracking problems.
After rapidly abandoning the use of plaster controls that he considered as false indicators, using the vernier principle, he invented the reliable, simple and easy to fix G1 Gauge.
Realizing that this gauge could be of interest to other experts or professionals faced with similar construction defects, he created SAT in 1974 (renamed SAUGNAC JAUGES – Saugnac Gauges – in 2007) whose purpose was to market the SAUGNAC GAUGES.
Constantly listening to users' needs, SAUGNAC JAUGES (Saugnac Gauges) has accumulated more than 30 years of unique expertise and has developed a complete range of gauges, characterized by a constant concern for ease of use and reliability.
Currently, no less than 14 different models are available and, while Janpierre Saugnac ceased his activities in 2007, the company SAUGNAC JAUGES (Saugnac Gauges), with its accumulated experience, naturally continues to market innovative gauges such as the all new G1+ gauge with analogue readout of 1/10 mm.
SAUGNAC JAUGES (Saugnac Gauges): a company created by an expert at the service of building experts and professionals